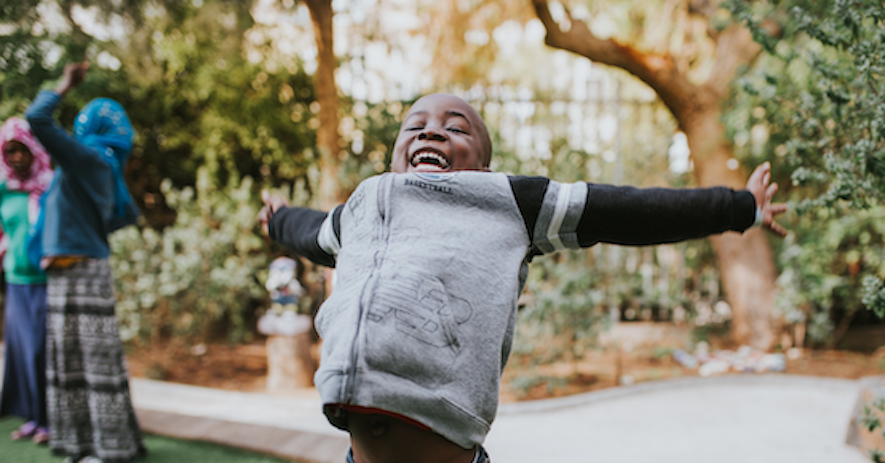 Personalization in Customer Experience
Our experience over the past year has only reinforced the importance of our loyal customers. Even as we are 6 ft apart and with masks on, we can still make each customer experience personal and memorable.
The Power of Your Name on the Cup
Do you remember how awesome it felt to visit the gift shop at an amusement park when you were little? It felt like a magical world of possibilities lay in store. And then?! Then you saw the rack of keychains/magnets/anything with names on them – maybe your name. If you found your name – spelt correctly – it felt like the universe had somehow chosen you, like you were special.
If we're honest, it still feels really cool to see your name or hear your name. You feel instantly connected, a part of something, seen. Your customers want to feel this way. In fact, today's consumers demand it.
Make it Personal
When a customer walks into your store, you have two choices: ring up their purchase and send them on their way, or actually take a moment to get to know them. A personalized shopping experience means providing your customers with relevant offers and experiences based on their buying habits. To do personalization right requires either spending the time to ask targeted questions or using technology to collect data based on past purchases. If your customers don't receive the standard of customization they expect, they usually won't hesitate to shop around.
Personalization plays a huge role in winning repeat customers. The reason people become more loyal to a business after they experience a shopping experience tailored to them all boils down to psychology. That warm, cozy feeling that flows over a person when they are properly recognized and catered to as an individual, rather than just a part of the masses is what sparks real loyalty. That boost of endorphins you feel because the store associates "know" you bring us back to Mom and Pop shopping experiences of decades past. It's an easy decision to return to a business that offers a personalized experience from the moment you walk through the door.
Create Human Connections
Small town customer recognition is harder to recreate in large businesses but, surprisingly, technology can help bring back the human-to-human interaction that we all crave. Businesses have an opportunity to use their point of sale systems to learn more about their customers, and then use that data to 'befriend" their customers and build authentic lasting connections.
Our phones are a very personal insight into our lives, they're always with us and checked almost constantly. It's become the norm to read reviews and compare prices on your phone while you shop in store. As a result, customer loyalty apps can provide a view into your customers' buying behaviour and preferences. These apps, when merged with geolocation and customer generated user profiles, can provide the information to empower staff to genuinely help shoppers find what they need.
Call Them By Their Names
It might seem silly but displaying a small personal touch to your customers can make a big difference and can be easier than you think. A truly great customer experience can start with simply welcoming your customers by their name and using your own. Research has shown that humans value being called by our names so much that cerebral regions of our brains activate when we hear our names. Simply using each others' name during a shopping experience fosters a feeling of intimacy and mutual trust. Imagine how a feeling of intimacy and trust can transform an occasional visitor into a loyal customer and even an evangelist.
Build Customer Experience with Data

What's more, with the power of this connection and data, your customers can be offered their favourite items or informed alternatives. A mask isn't going to stand in the way of recognizing your customers and keeping those relationships strong. 
The customer loyalty app gets a supercharged makeover with Nōwn. Our customer-facing app communicates with the in-store POS via Bluetooth technology. This technology allows for the recognition of customers who are in close proximity. The customer's name and picture (provided by the customer in their profile) appear on the POS for the staff. This gives your in-store staff the power to welcome customers by name – and with a smile. This is what customer experience 2.0 looks like.
Just like the person at their go-to coffee shop who's asked, "Would you like the usual?", all customers appreciate their orders being recognized. When your POS is integrated with your mobile loyalty app, every interaction a customer has had with your business is stored in their user profile. Collecting this data can help create personalized offers based on shoppers' past purchases that create moments of delight and boost customer loyalty.
What customers expect is changing all the time and they won't settle for a generic experience anymore. Consumers are ultimately going to choose to visit the businesses with the best products and the best experience. Combining technology and human interaction is a great way to bridge the gap between e-commerce and the in-store shopping experience that will make you stand out from the competition. If you want to really win with your customers, start with the basics; get to know them.