Automate your day-to-day tasks, so you can focus on running your business.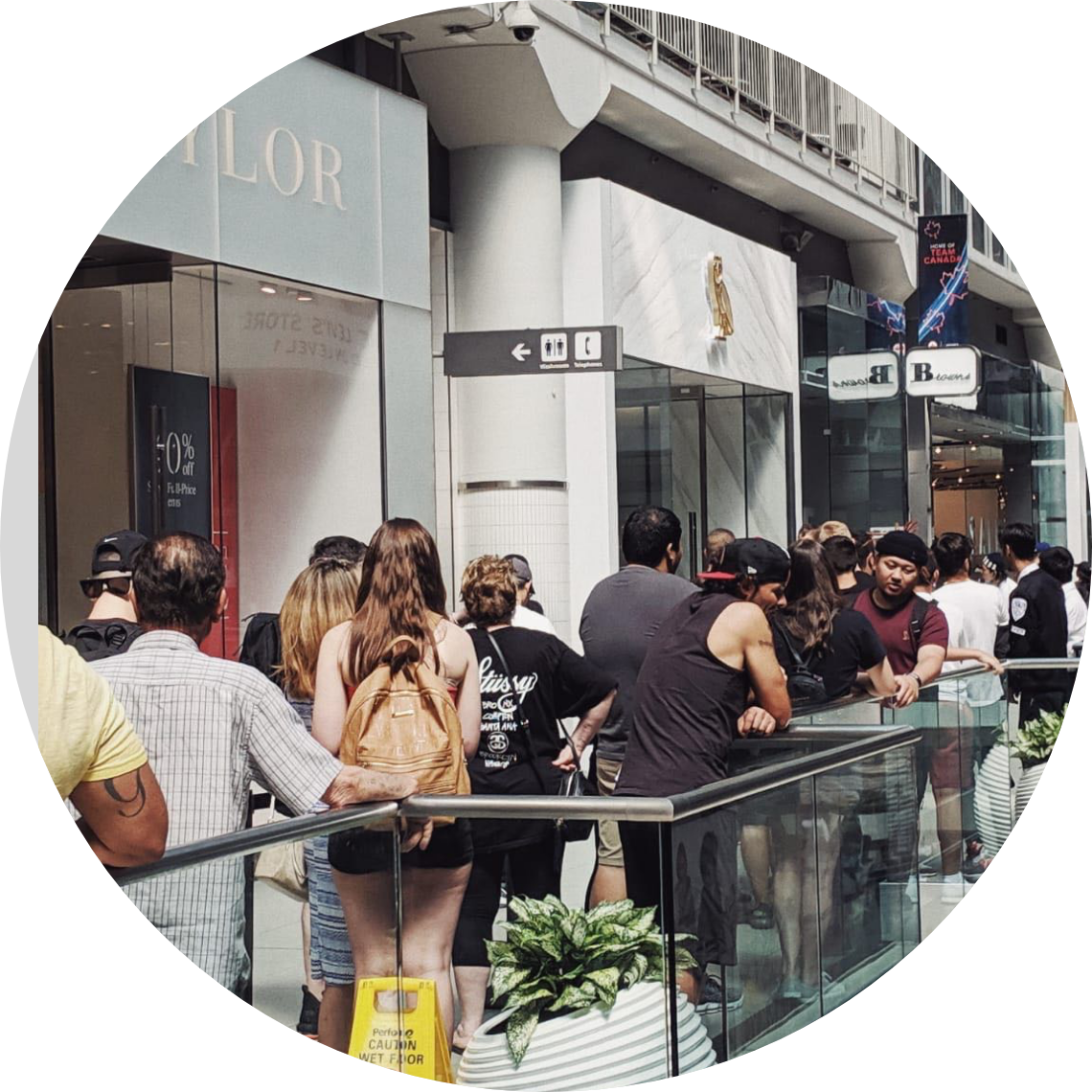 Tools that help you know your customers — and keep them coming back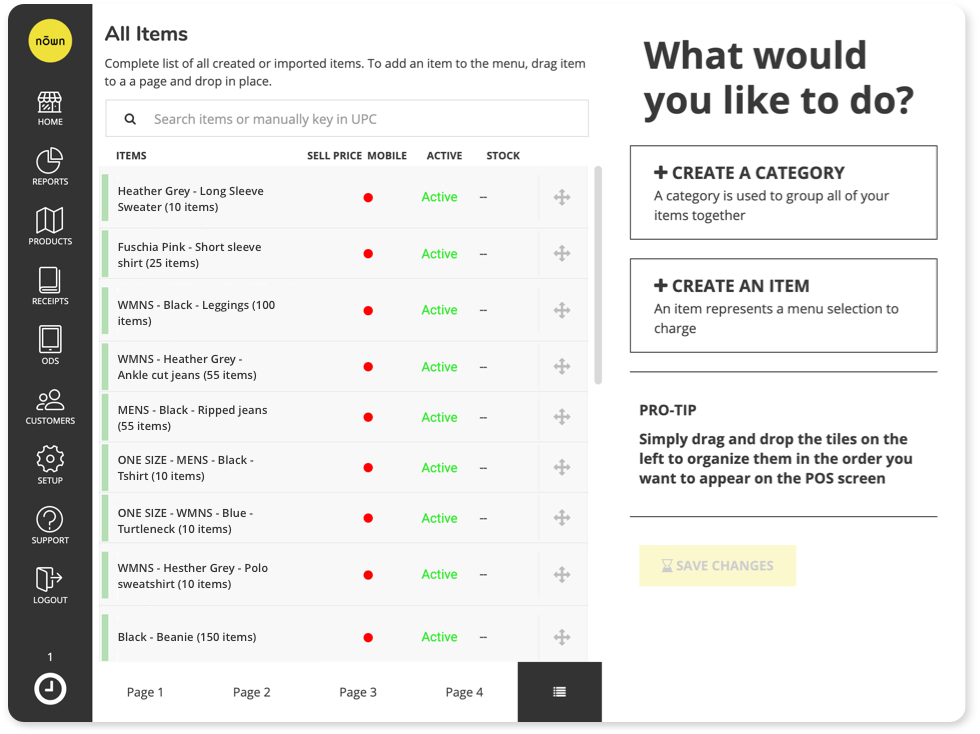 Handle your inventory with ease
Manage inventory automatically
Nōwn integrates seamlessly with NetSuite. Features like multi-location tracking, safety stock, demand planning, and distribution requirements planning — will help you meet demand and customer expectations.
Cherry pick your hardware setup
We want to make getting started easy, which means integrating with the hardware you already use. If it's time for an upgrade, we'll even walk you through the hardware selection process.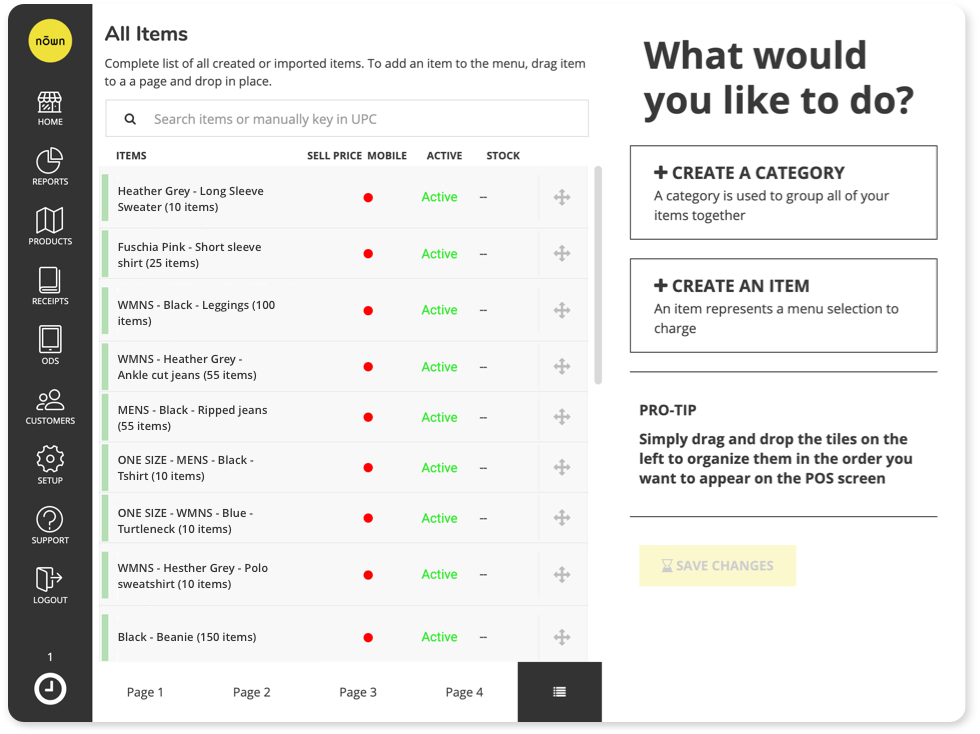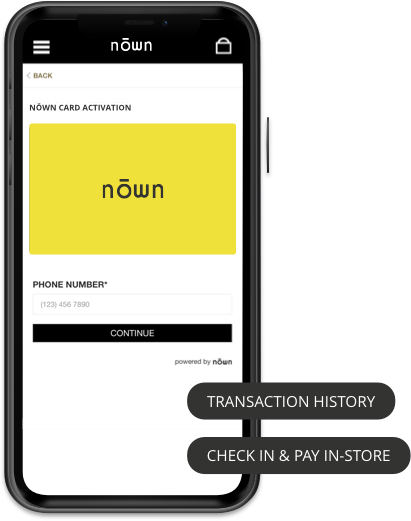 Say goodbye to punch cards
Let customers experience your brand with your loyalty program, delivered through mobile
Connect with your loyal customers and drive revenue with your own branded customer app
The Nōwn customer app is fully integrated into your POS and houses your own branded AI powered loyalty program.
Launch a gift card program fully integrated in to your POS
Branded gift cards that are hassle free and easily redeemable online, in-store and cross-border. Cards can be loaded directly into your business' branded app and reloaded for future use.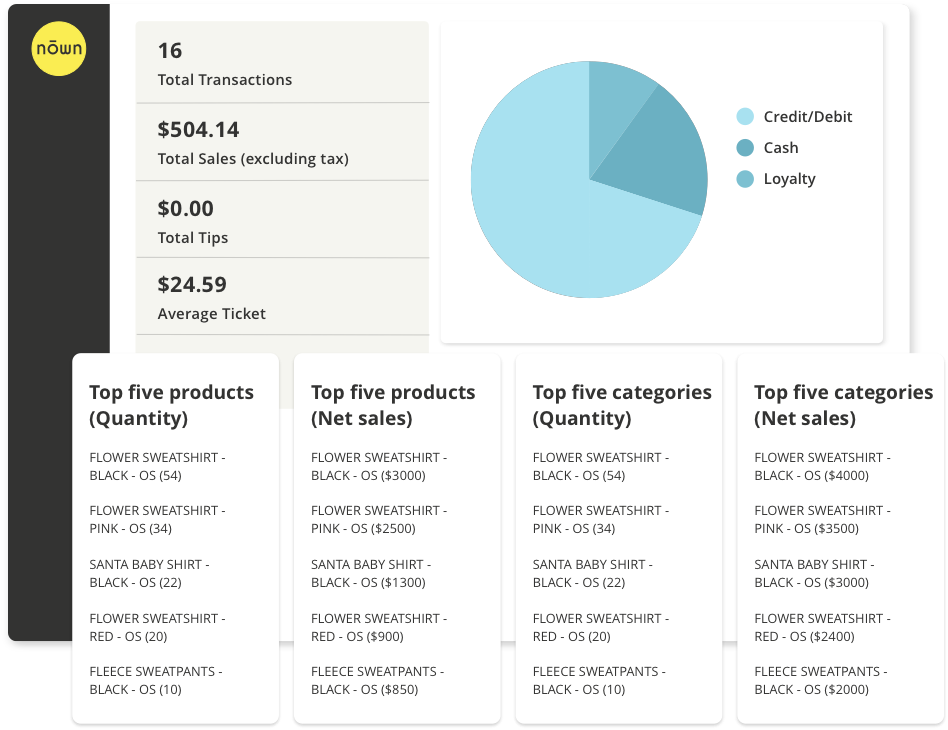 Reports to understand your business better
Access key insights about sales and staff performance in real-time
Make smart decisions with real data, to cut costs and improve your sales
See at a glance how your business is performing, no matter how many locations — from one management dashboard.
Give your customers a personalized experience
Nōwn recognizes your loyal customers and displays their name, picture and purchase history.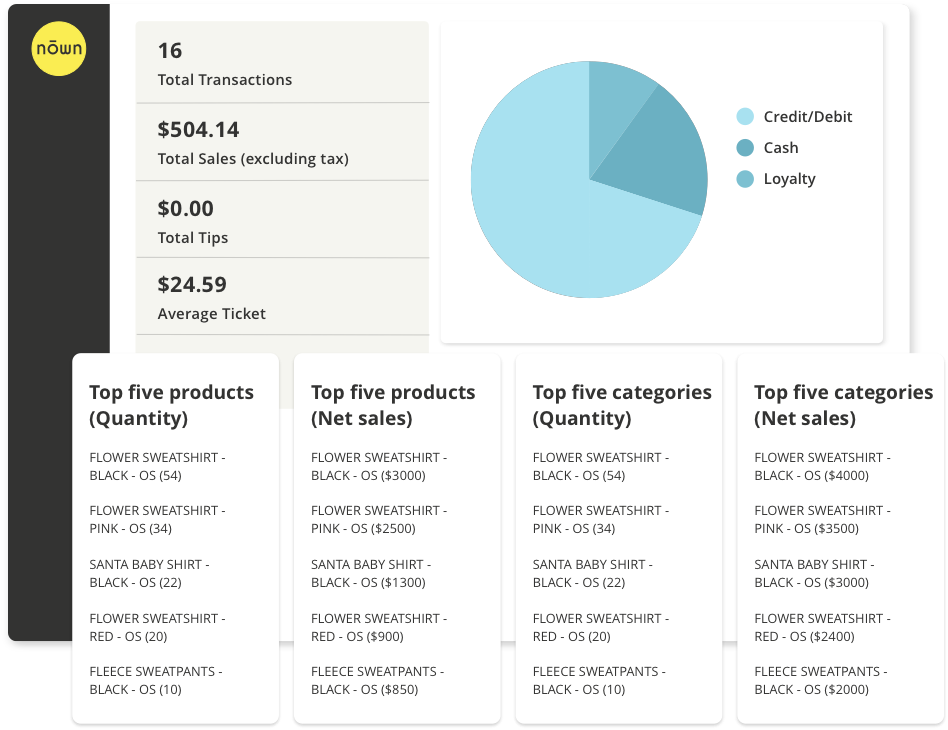 DID YOU KNOW?
We help merchants increase their basket size by an average of 15%.
DID YOU KNOW?
We process over 100k transactions per month for our retail merchants.
DID YOU KNOW?
With Nōwn's mobile loyalty program, 70% of our merchant's newly engaged customers became repeat customers.