Make data based decisions in real-time utilizing Nōwn's robust reporting tools

Overview Reports
A bird's eye view of your business
Track key financial metrics like net sales and number of orders.
See when you're at your busiest, and what's selling the best.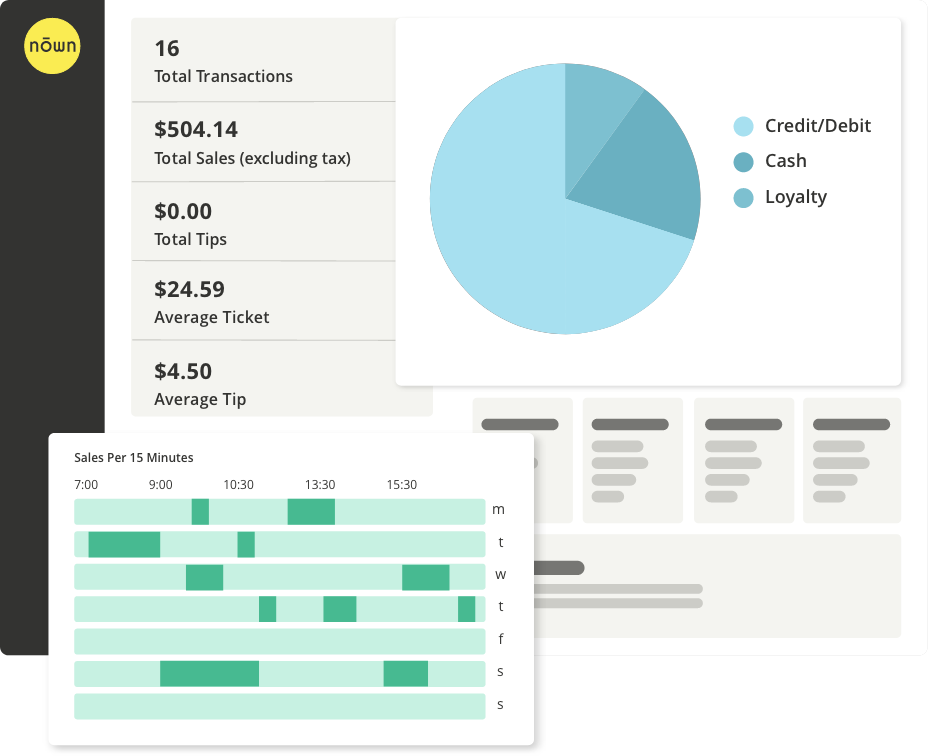 Items Quantity Summary
A deep dive into your customers' preferences
See your top selling items by quantity or sales.
See which modifiers and combinations of modifiers are the most popular.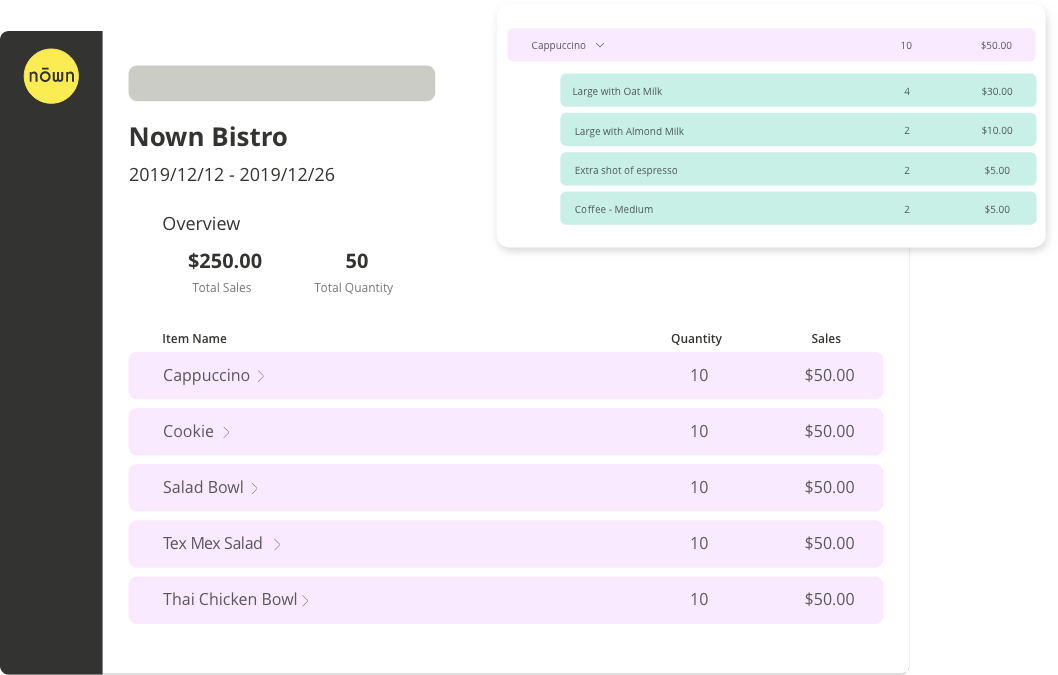 Sales Report
Your bottom line
A detailed breakdown of your earnings
Currency conversion for international businesses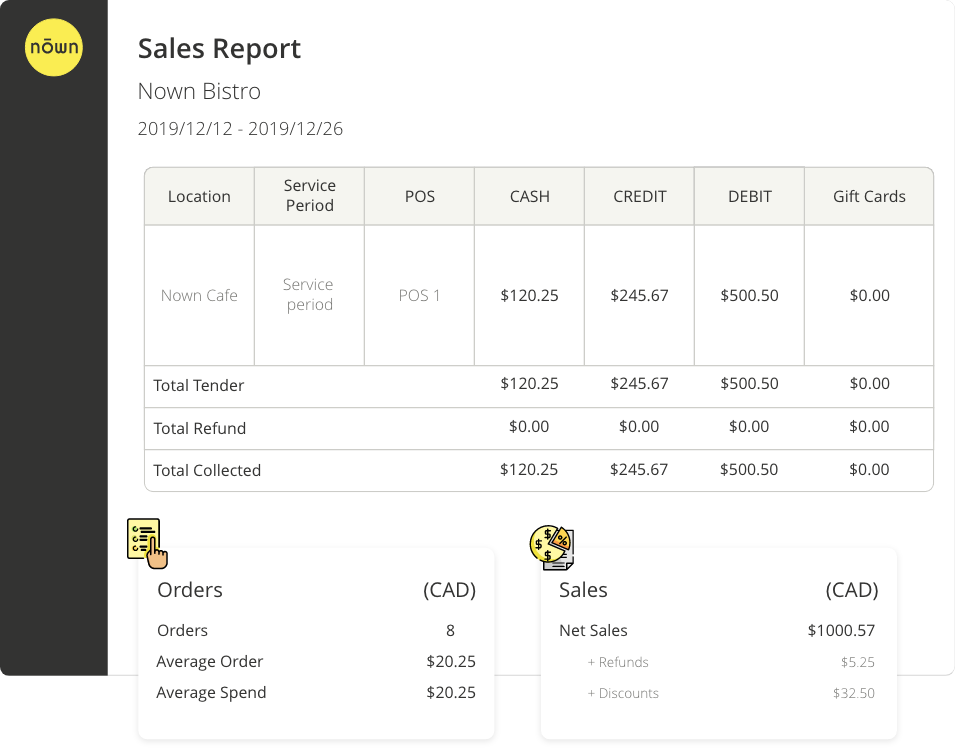 Loss prevention
Prevent losses
A detailed breakdown of your earnings
Currency conversion for international businesses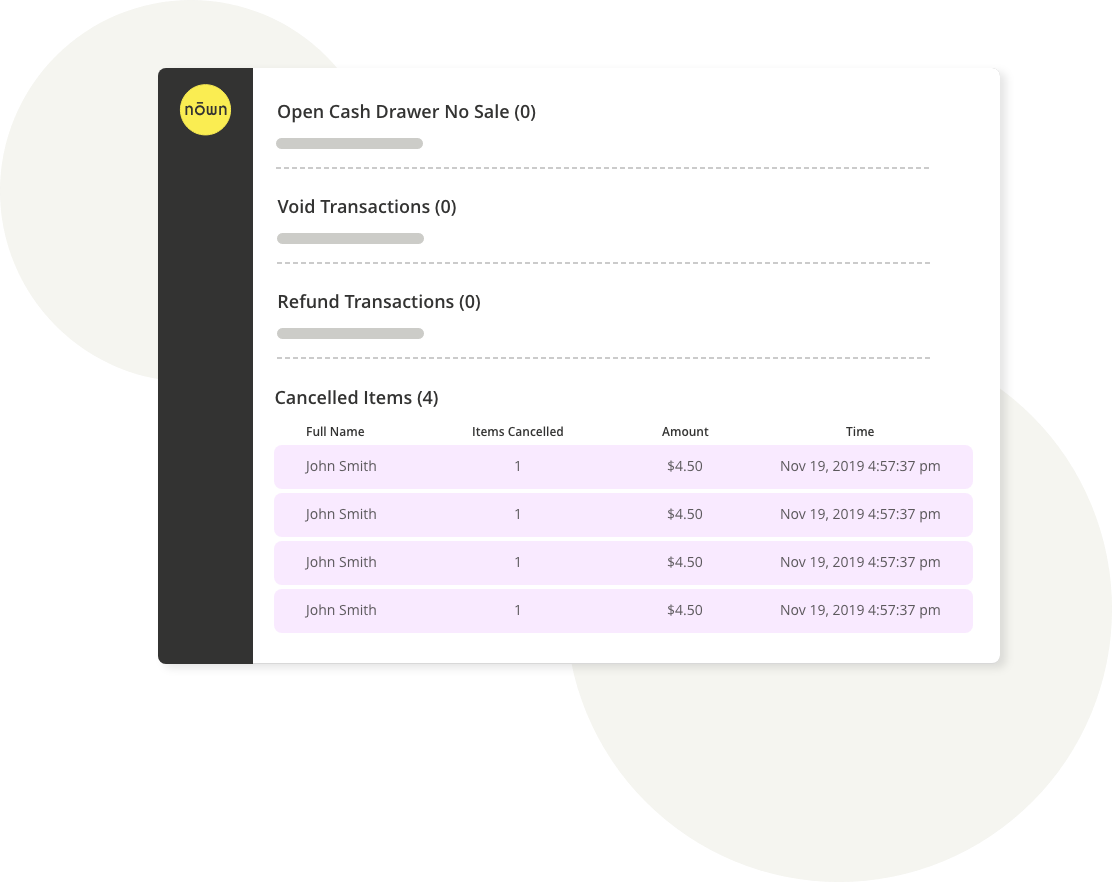 Nōwn Dash Management
Your mobile business dashboard
Keep an eye on your business from anywhere
Gives you a live overview of essential metrics like sales, average order, top sellers, and much more