Customer Experience Features
Give your customers a personalized experience and keep them coming back

Customer Recognition
Create meaningful interactions
Give your frontline staff the tools to recognize every customer that walks through your door, and greet them by name.

Your staff can provide a truly personalized experience – any location, every time.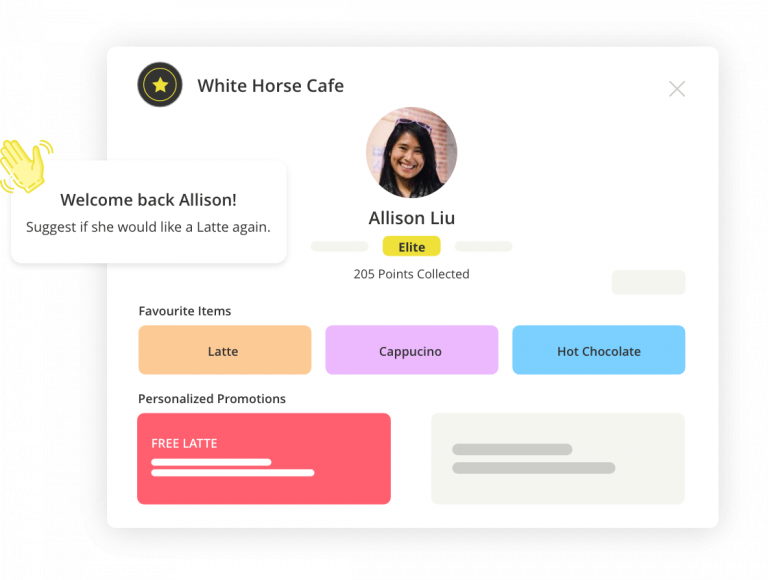 Customer Facing Display
Ensure order accuracy
Allow customers to view their order, personalized promotions and rewards information during the checkout process.
Give customers the option to opt into your loyalty program by entering their email on the display.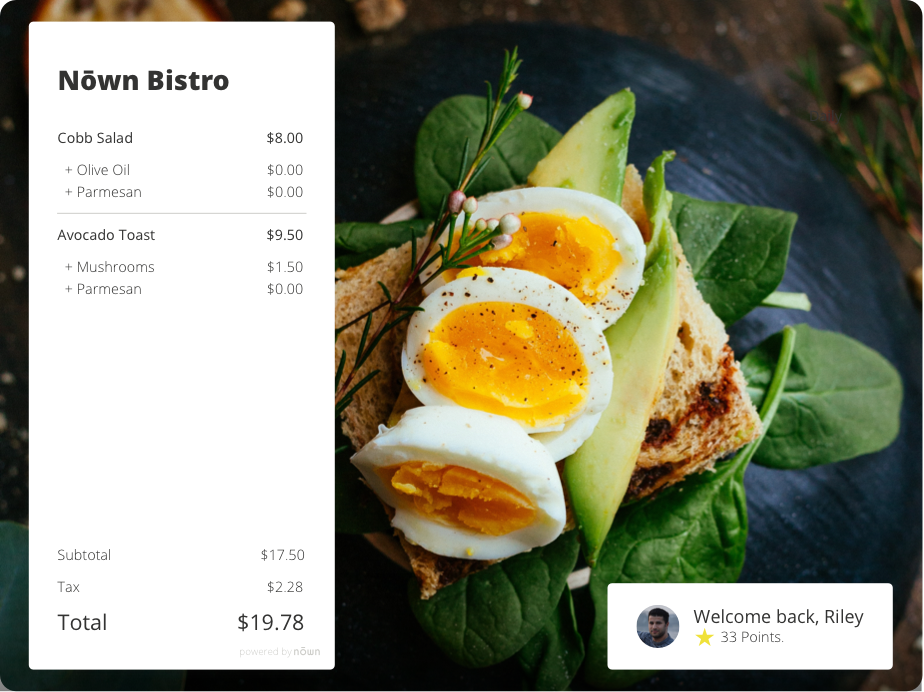 Customer Facing App
Connect with your customers
The app lets your customers view your products, order ahead, view store hours and more.

The app allows business owners to send push promotions and personalized, direct marketing.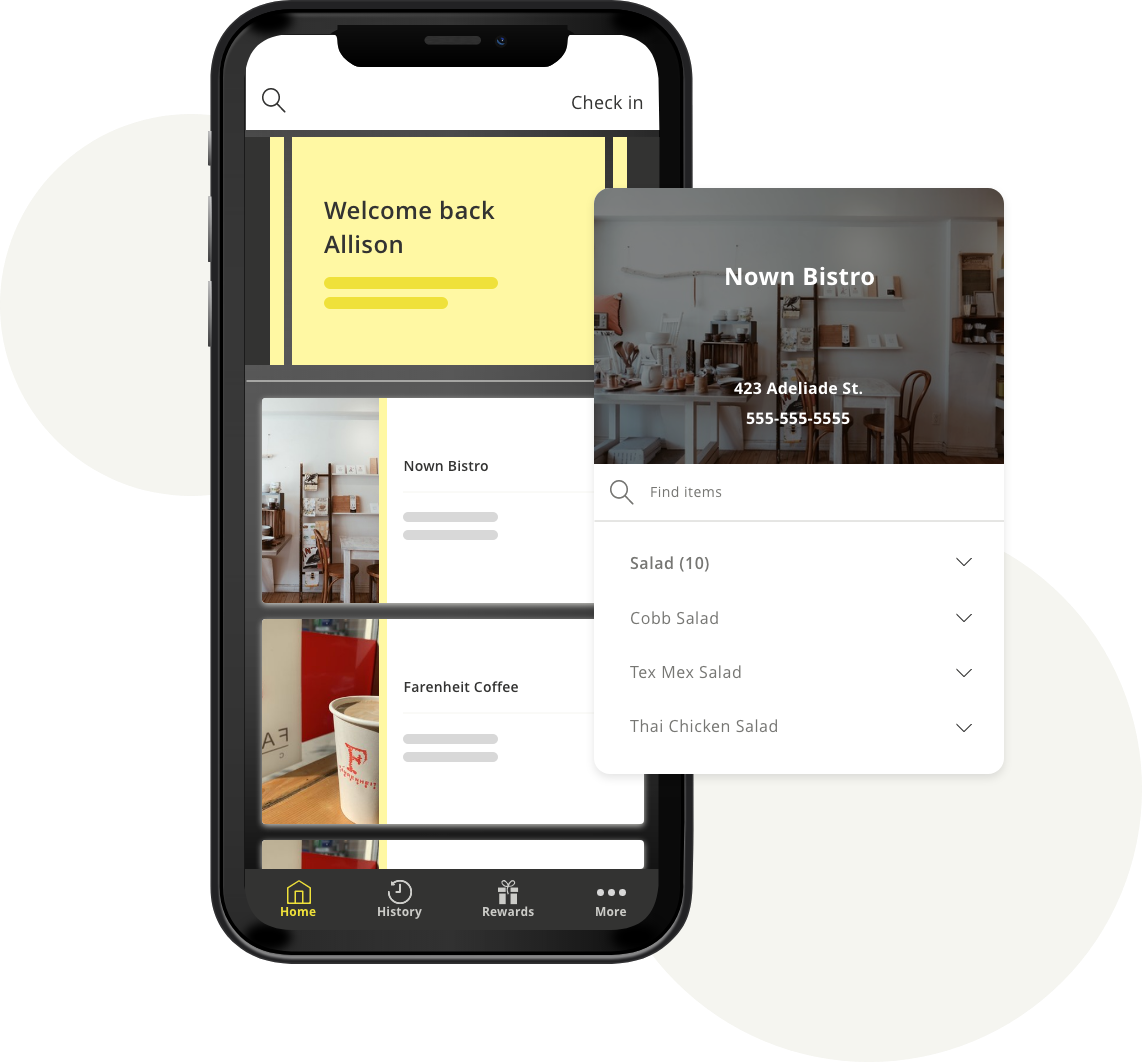 Customers purchase your branded gift cards in store. Gift cards can be redeemed online, in-store and cross-border.

Customers can place their orders, pay ahead of time, and simply drop by to grab their food when your app says so.

Leverage our out-of-the-box loyalty and rewards program structure or create a customized program that's entirely your own.