Nōwn gives you the features customers and your staff will love you for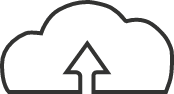 Cloud Based
Easily manage your business from anywhere
Nōwn is an easy-to-use app that works on iPad, Windows and Android devices
Access your sales, products and reports from anywhere you are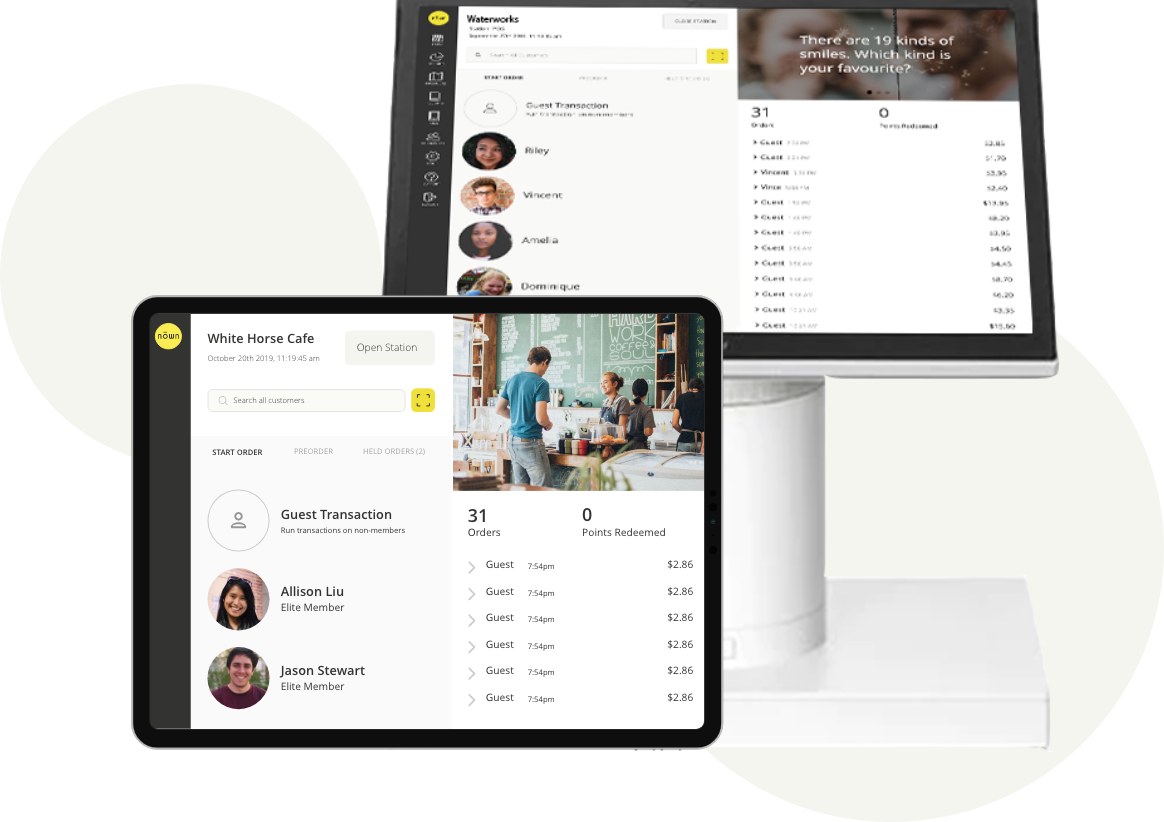 Offline Mode
Reliable – even when the Wi-Fi isn't
Offline Mode ensures you're always able to take payments, even when your internet lets you down.
All offline data syncs up once you have returned to Online Mode.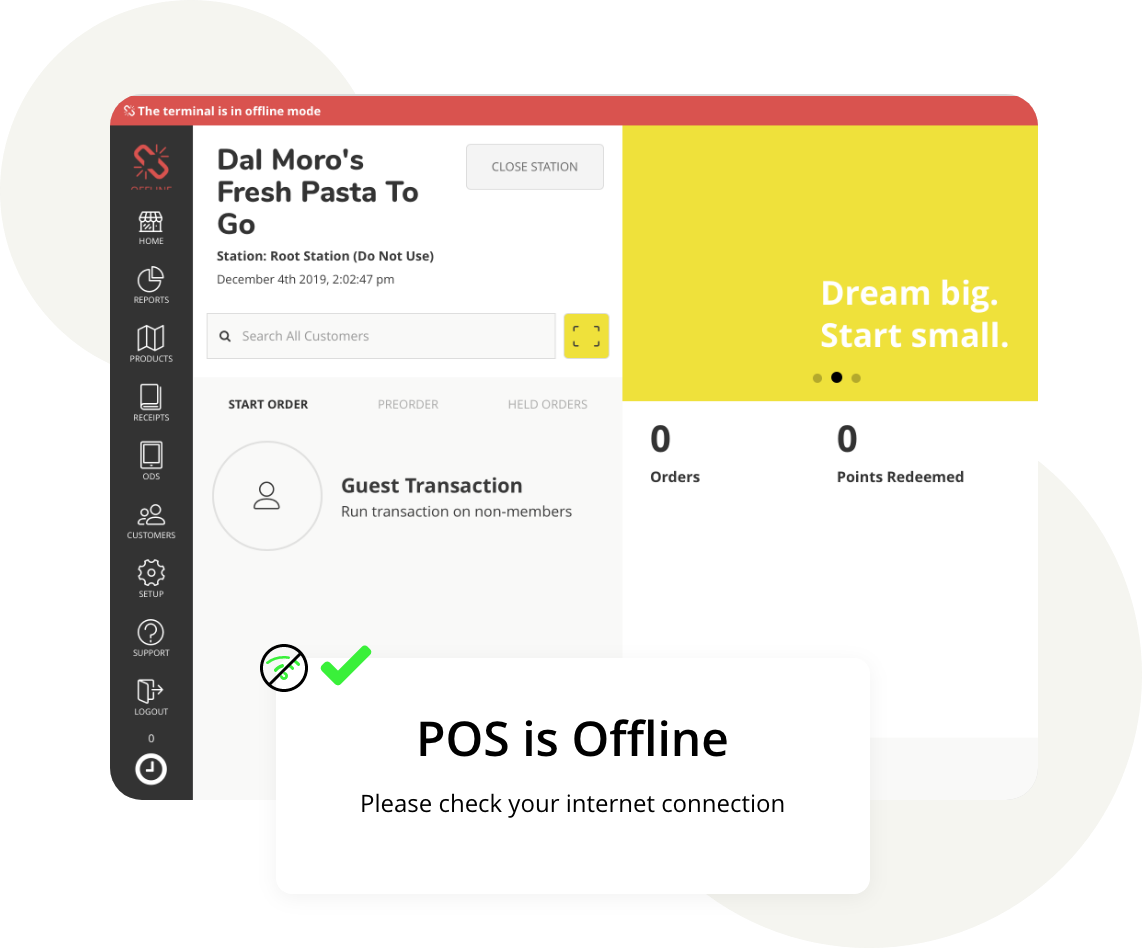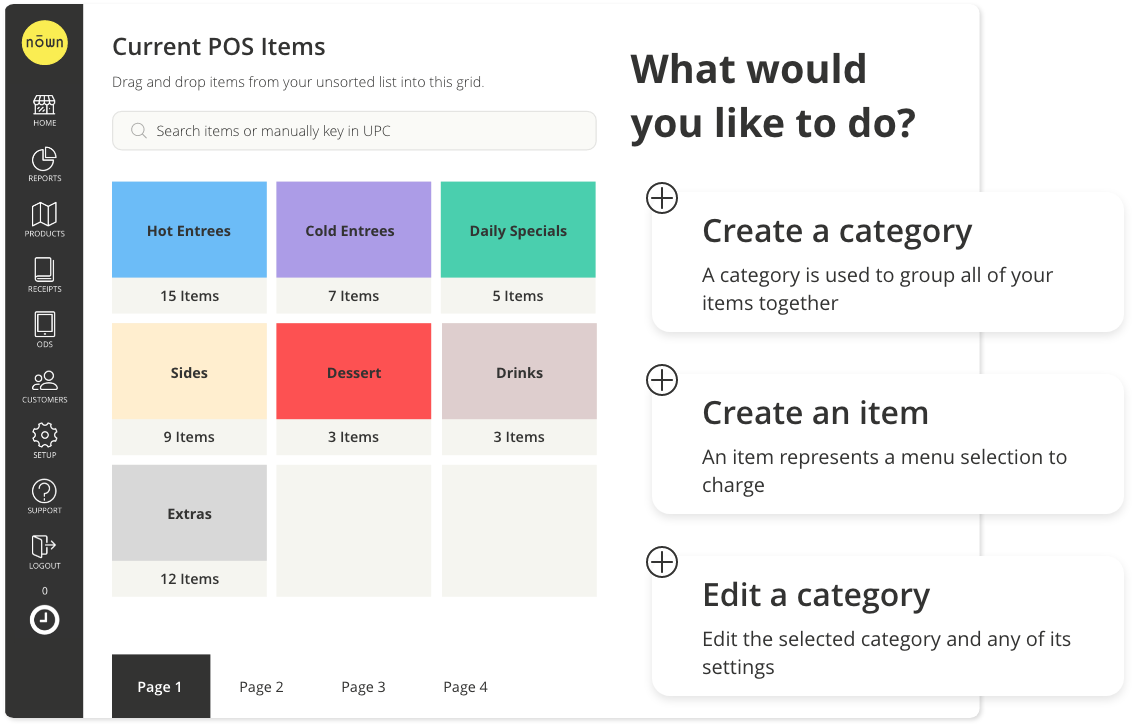 Menu Customization
Remote menu management
Create and manage multiple menus and menu categories
Color-code menus to highlight best seller or promote sales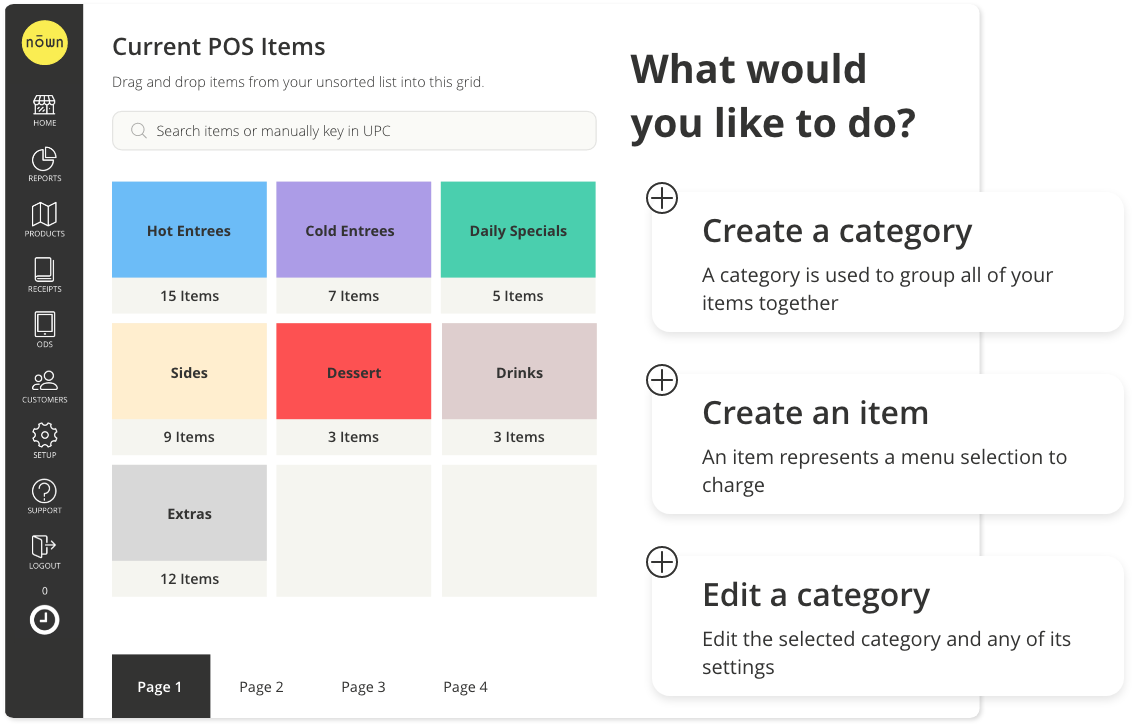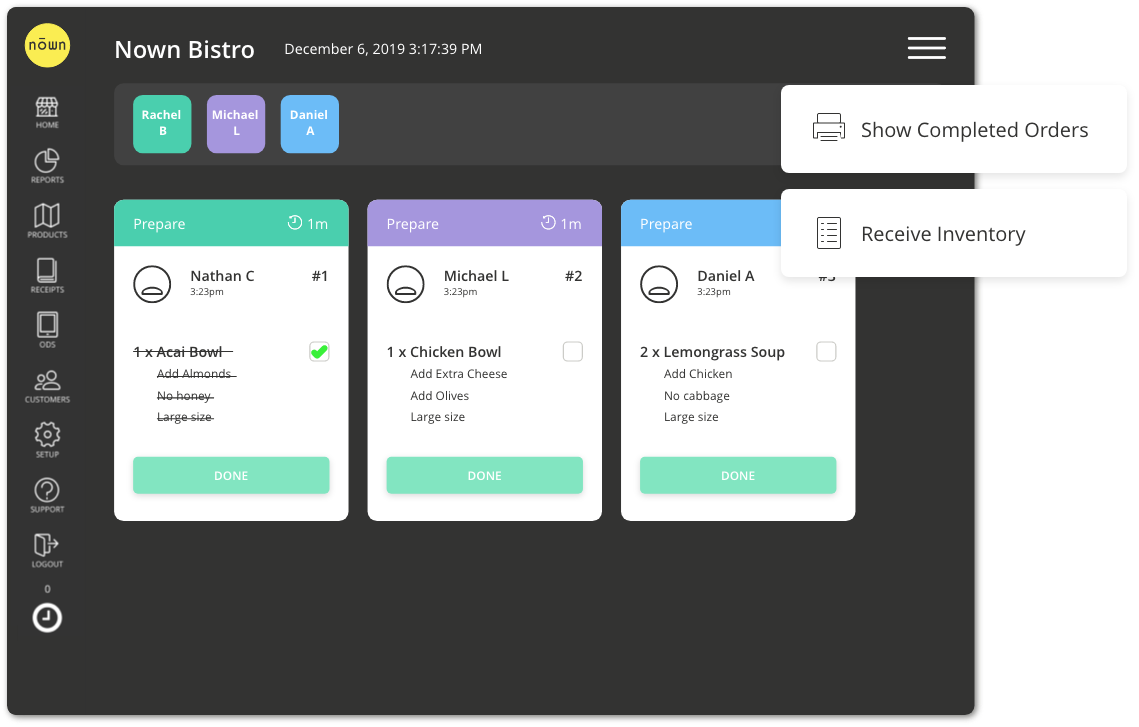 Order System Display
No need to shout across the room or bring receipts to the back
The Order Display Screen means back-of-house will always stay on top of orders
Display your orders, as soon as they're processed, in the order they need to go out.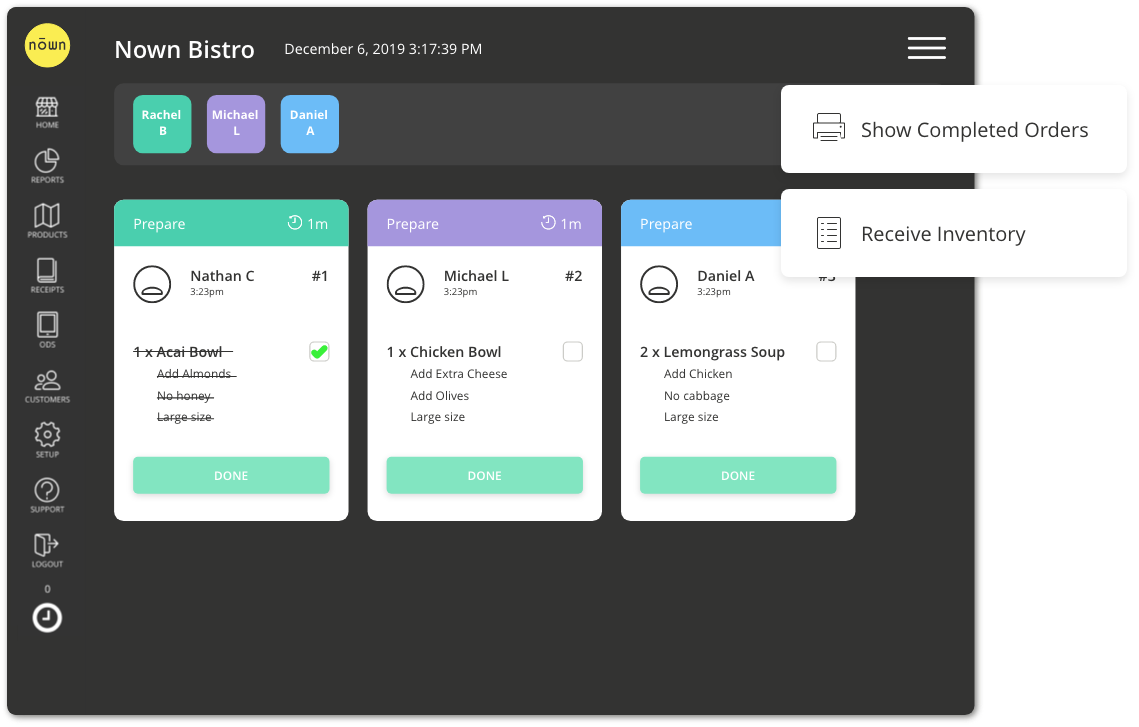 With our hands-free payment solution, customers never have to search for their wallet or phone to pay for a meal.

Employee Access
Permissions
Give every employee different levels of access your Point of Sale using a personalized 4-digit passcode

Accept Payments via
Third Party Services
No need to have a tablet for every delivery service — receive all of your online orders pushed directly to your POS.