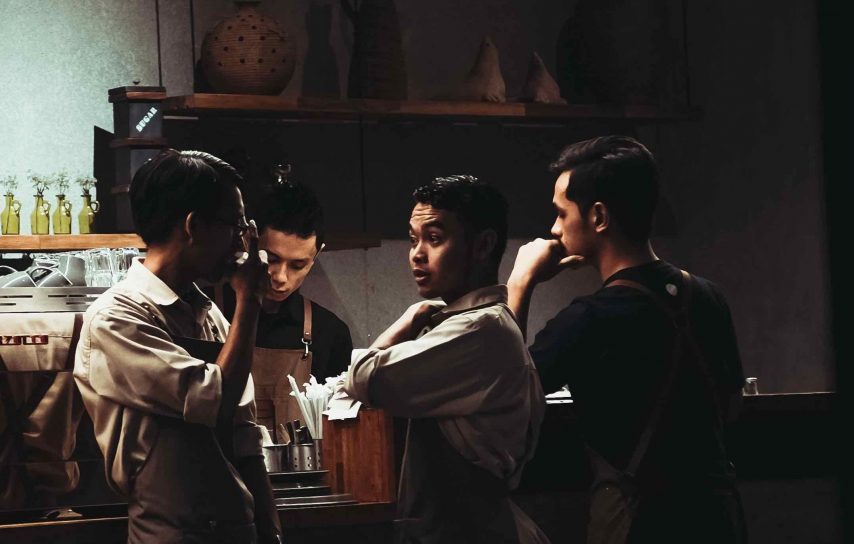 Top 5 Benefits of Implementing Staff Scheduling Software
Staff scheduling is one of the most challenging issues facing the quick serve restaurant industry. Quick serve owners and managers spend hours dealing with both part-time and full-time employees, scheduling to satisfy clashing availability and ensuring they have the right balance of staff to handle the flow of customers.
It seems you're always understaffed or overstaffed and, unless you have a list of on-call staff, it's hard to schedule perfectly when you're doing it with a paper and pen. The good news is that some people have learned to do it well. And there are tools to help.
Imagine what you could do with all the free time no longer claimed by juggling shift changes, day off requests and texts from employees. Relying on paper calendars and spreadsheets to manage your staff schedules can lead to lower employee retention, decreased staff performance, and lost revenue. Luckily, there is helpful new technology, from 7Shifts and others, that can make employee scheduling simple.
Employee scheduling software is more expensive than traditional methods like excel but the benefits far outweigh the costs. So, if you've been putting off investing in a scheduling tool, wondering if it's really worth the investment. Here are the top 5 benefits of implementing scheduling software.
Time is Money
Saving your time as a manager or owner is arguably the most important benefit that employee scheduling software offers. Implementing scheduling software can save you up to 8 hours per week – what is your time worth?
Easily Accessible Schedules That are Available 24/7
Having a cloud based solution means your schedules are accessible 24/7 online and on mobile. No more confusion or miscommunication. You can automatically notify employees via email, SMS, or push notification when their schedules are available to view and they can set their availability preferences for each week. Now employees can never claim that they didn't know about a shift change.
Reduced Labour Costs with Data Driven Staff Scheduling Decisions
If you're scheduling based on your gut, you're likely to overspend on labor. If you integrate your scheduling software with your point-of-sale system, you can use actual sales data to make your staff scheduling decisions. By using the data from your POS, you can know which times are peak sale times and which aren't, which allows you to determine your labor needs for each shift based on sales to labour ratios.
Improved Employee Experience and Reduce Turnover
Scheduling can have a big impact on employee satisfaction, especially in the Quick Serve Restaurant industry. When employees can't rely on a consistent schedule that gets sent out far enough in advance, they can become frustrated. If they run in to frequent issues with booking time off and swapping shifts they tend to seek other employment opportunities that can provide a better work/life balance. Scheduling software will track the days and times each employee can't work and will not allow you schedule staff for shifts when they're marked as unavailable.
Improved Communication with Employees
Employee scheduling software provides a communication platform for staff and managers. Having your staff to connect within an app makes shift swaps a breeze. No more calling down a list to fill a shift, employees can message each other about trading shifts or finding a last minute replacement without you having to do it for them. All you'd have to do is approve the switch. This empowers staff and takes the pressure off managers who normally have to stay on top of changing requests and making sure everyone is aware of all the changes.
Managing a restaurant is not for the faint of heart. It can be an overwhelming juggling act to be the only person responsible for building an entire restaurant's game plan while also trying to remember when Nicole has class and whether or not Matt and Ali can switch shifts without one of them going into overtime. Just when you think you have everything laid out fairly and efficiently, life happens. Fortunately, scheduling tools can make at least one part of your job easier.