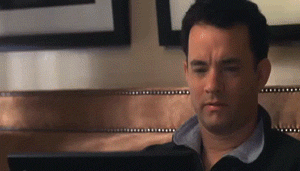 Fall in Love With Your Data
Your point-of-sale system should do much more than just process transactions. Gone are the days of the cash register. With each transaction made, your POS should gather valuable data that you can use to help you make more informed decisions about your day-to-day business operations.  With this data, your POS reports can give you a deeper look at your operations to help take the guesswork out of staffing, customer and inventory decisions. Putting your POS data to work is the number one way to improve your business — and it's readily available right in your POS' dashboard.
Understand Sales Trends & Make Better Inventory Decisions
Going through your sales reports is less than exciting, to say the least. If you're lucky, and are equipped with the right POS system, it will handle the grunt work for you.
Sales reporting is invaluable to merchants who want to pinpoint demand for certain products and to taper off poorly performing products or services. You can track sales down to the item with Item Quantity Summary Report so you can see which products bring you the most profit and which aren't selling. Figure out when which hours are your busiest with the Sales Per 15 Minutes report and adjust your staffing levels accordingly. Sales reports like these make it easy to avoid overstaffing and help you make smart inventory, staffing and purchasing decisions.

Build Stronger Customer Relationships
Repeat customers are your business' daily bread. To build a community around your business, you need to know your customers, and understand what matters to them. Every time customer makes a purchase, your POS collects valuable information. If you're not putting customer data to use, you're missing out on an opportunity to improve customer experience.
Collecting customer's information at checkout can help you predict customers' future needs based on their buying history and identify new sales opportunities. With the help of customer profiles, you can view repeat guests purchase history, loyalty and account balances. Customer profiles combined with bluetooth recognition can even give staff instant access to the customers' information and buying history upon their return. From the customer's point of view, it gives the impression that your staff remember them personally and are ready to go that extra mile. When you know more about who your guests are, it's easy to send repeat customers a targeted email or a discounts as a thanks for being loyal to keep them coming back.

Track Staff Performance from Anywhere 
You know just how hard it can be checking in with employees around the clock. After all, you can't be there 24/7. Using a cloud-based POS can help you keep tabs on what your employees are up to in real time without having to be there.

Using passcodes allows you to limit what information and tasks each employee has access to so you can breathe easier. Employee reports track employees' clock in and out times, total hours worked, and the length of their breaks. You can even get a handle on overall labor costs well before payroll with labour reporting. Labour reports give you an insight into how many regular and overtime hours have been worked, a breakdown of employee hours and the overall cost of labour ensuring that you will not overbook overtime hours.

The right POS will have integration capabilities that can seriously step your labour management game up.  7shifts offers streamlined mobile-based scheduling as well as free integration with your operation's existing POS software, giving you the best of both worlds. If you integrate your POS with 7Shifts, you can gain a window into what your employees are up to, even if you're not in store. Save time scheduling, effectively manage your labor costs, and streamline workforce communication from anywhere by combining the power of your POS and 7shifts in a seamless integration.
Collecting data is one thing. Analyzing this data and applying it to your operations is what separates good businesses from great businesses. Your point-of-sale system can do more for your business than you can imagine, and using its tools in the right way can make a big difference.
Not sure if your POS is cutting it? Contact us, and our team can help you figure out the best tools for your business.