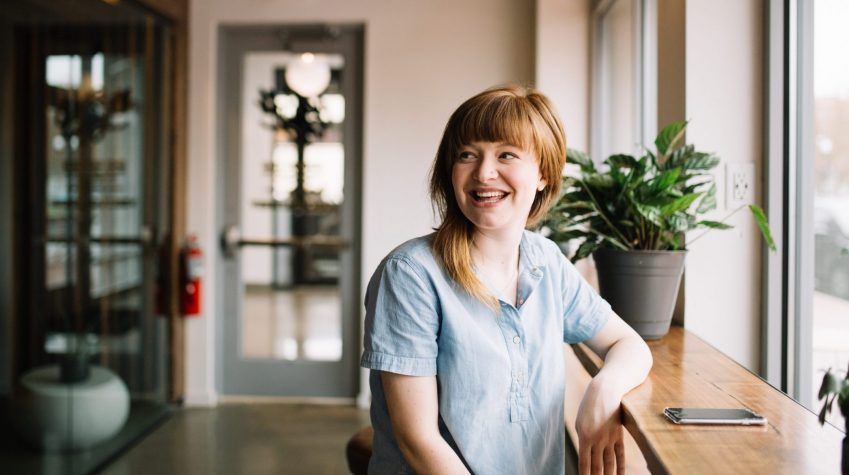 Loyalty Isn't a Stamp on a Card
You get ready to pay for your morning coffee and it happens again. All the customer loyalty cards and stamp cards overflowing your wallet spill onto the floor. Embarrassed, you move quickly to scoop them up. Even though you hate these things taking up space in your wallet and your mind, you can't get rid of them. You have to keep them because you have to keep track of how many points and stamps you have. After all, you're a loyal customer and deserve the discounts that come with all this work, er, loyalty.
Loyalty is dead. Loyalty programs killed it.
How loyalty programs started
Loyalty programs have been around longer than you might think. They date back all the way to the 18th century when shop owners gave shoppers copper tokens to use as cash for future purchases — essentially this was the birth of points programs. The copper coins program was one of the first attempts from business owners to attract return visits and prevent shoppers shifting to another store. In the 20th century, loyalty programs spread to businesses of all kinds —coffee shops, hotels, pharmacies and airlines.  Although we've progressed from the old copper coins to stamps to membership cards and finally apps — loyalty programs have long been an essential staple in business.
Automation Lead to Isolation
Today's advances in technology and it's adoption by the majority of the population has opened up a whole new world for customer experience, but it's also added a significant layer of difficulty. There are now so many ways for customers to communicate with businesses without ever talking to a human. It's not really that surprising that many businesses find justification for choosing cheap, automated solutions to manage the customer experience. But something has been lost in translation.

With automation taking the place of human interaction, humans are left isolated and increasingly unengaged. Can you remember the last time you received hand-written mail? It's suddenly a novelty and something so special because cold and emotionless digital messages have become the norm. So have digital rewards, codes and emailed coupons replaced a warm, human welcome back to a business you visit frequently.

It's important to remember that while technology can play a helpful role in customer service, it's still only a tool. Human interaction is something that will always remain vital and valuable, despite the advancements in technology. It isn't technology that leaves customers feeling cared for and valued; it is people that really make the difference.
But we don't live in simple times with a handful of customers to remember. How can you scale human interaction?
The Apple Model
Create a brand and customer experience unlike any other and customers will pay anything to be a part of it. Apple truly understands the importance of a humanized customer experience, instead of simply relying on technology.  Since Apple is a global tech giant it's not practical for them to provide a specialized customer experience to all of their customers. Instead, they've developed the experience of Apple stores and Genius Bars that provide a real human interaction and human customer service. This will further be enhanced by their new 'town squares' and the removal of the word "store" from Apple stores – a sign that they are taking personal interaction seriously.
Experience Before Service
Apple gets it right because they didn't lose sight of the fact that people still need people. When people feel personally connected, don't have the online veil of anonymity, and feel that they matter to a company they are more patient when things go wrong. Similarly, when customers feel that they matter, and are even remembered, they are less likely to shop with a competitor. Customers who are cared for can be the fiercely loyal supporters your brand needs.

Giving your customers stamps on a card tells them that you're happy to serve them and give them a discount, but only if they remember to bring their card back. You're telling them they have the responsibility of proving their loyalty to your business. Somehow, since the 18th century, we've all gotten it all confused. You see, you should be proving your loyalty to your customers. Show them you value them, above all else. Take the responsibility for their rewards and recognition on yourself. Make sure they walk out of your doors, every time, with the feeling of loyalty.
Loyalty Is a Feeling
Repeat business isn't loyalty — loyalty is when your customer would actually turn down a better deal from a competitor to continue to shop with you. Customer loyalty is both a behaviour and most importantly, a feeling. Loyal customers feel like they have a real relationship with the businesses and brands they love. Loyal customers keep your lights on and doors open, and are most likely to advocate for your business. In fact, a strong emotional connection with a brand is a stronger driver of customer loyalty than factors like 'ease' and 'effectiveness', according to an annual benchmark published by the advisory firm Forrester Research.

With 65% of your all your business coming from customers who already know your brand, the future of your business depends on your ability to retain your customers, and keep them happy. If you want to keep a strong revenue stream for your business in the future, you should be thinking about how to keep your customers coming back.

Customer loyalty is more important than ever. Shoppers' expectations are getting higher and higher with online competition growing ever more fierce. With today's ease of social word-of-mouth marketing, businesses are having to go above and beyond to create experiences that foster customer loyalty and avoid bad reviews at all costs. No one wants to feel like just another transaction. Human interaction is essential to memorable customer service experiences and for this reason it will always be invaluable in building lasting relationships with customers.
The next time you or your staff starts to ask a customer if they're a member of your rewards program or if you can get their name for their order, ask yourself: "Why don't I already know?"